Announcing MacroGives 2020

At Macro, we believe in the power and importance of our communities. Our colleagues and clients, our families and friends, our children, our neighbors, and all who live, work, and play among us. We are part of a community, and we thrive when everyone – including our underserved members – have what they need. Since our founding over 25 years ago, Macro has supported a variety of initiatives that empower our employees to make a difference in the lives of the people around us.
This mission is more important than ever this year, especially when it comes to one of our strongest beliefs: that food insecurity and inequality must be eradicated. The COVID-19 pandemic has only exacerbated an already terrible condition. The level of hunger in U.S. households has nearly tripled between 2019 and 2020, with a disproportionate impact on children who do not have enough to eat on a daily basis. Tragic still are the vulnerable populations – the rural and urban poor, seniors, and minority communities – which encounter food issues each and every day. Nobody should ever go hungry, especially the most vulnerable among us.
This is why we're proud to launch #MacroGives2020.
For four weeks in November, the Macro team is supporting opportunities and initiatives that focus on food insecurity and giving back to our communities. We are ready to contribute in many meaningful, impactful ways, from volunteering at food pantries to donating canned goods to putting together baskets for Thanksgiving meals. We are acting locally, contributing as a group when being together in-person is difficult for most.
Macro is also matching individual donations or in-kind efforts to benefit three organizations we are supporting this holiday season: Feeding America, Community Food Bank of NJ, St. Francis Food Pantries and Shelters and City Harvest. We encourage you to learn more about these organizations and their critical work in the tri-state area and around the country.
We understand that 2020 has been a challenge. The health and safety of our employees are still paramount, and we cannot all be together volunteering. But that means that our footprint is wider, and we are even more passionate about doing what we can to give back to our communities.
We are delighted to announce the launch of our new Macro Gives webpage – learn more here!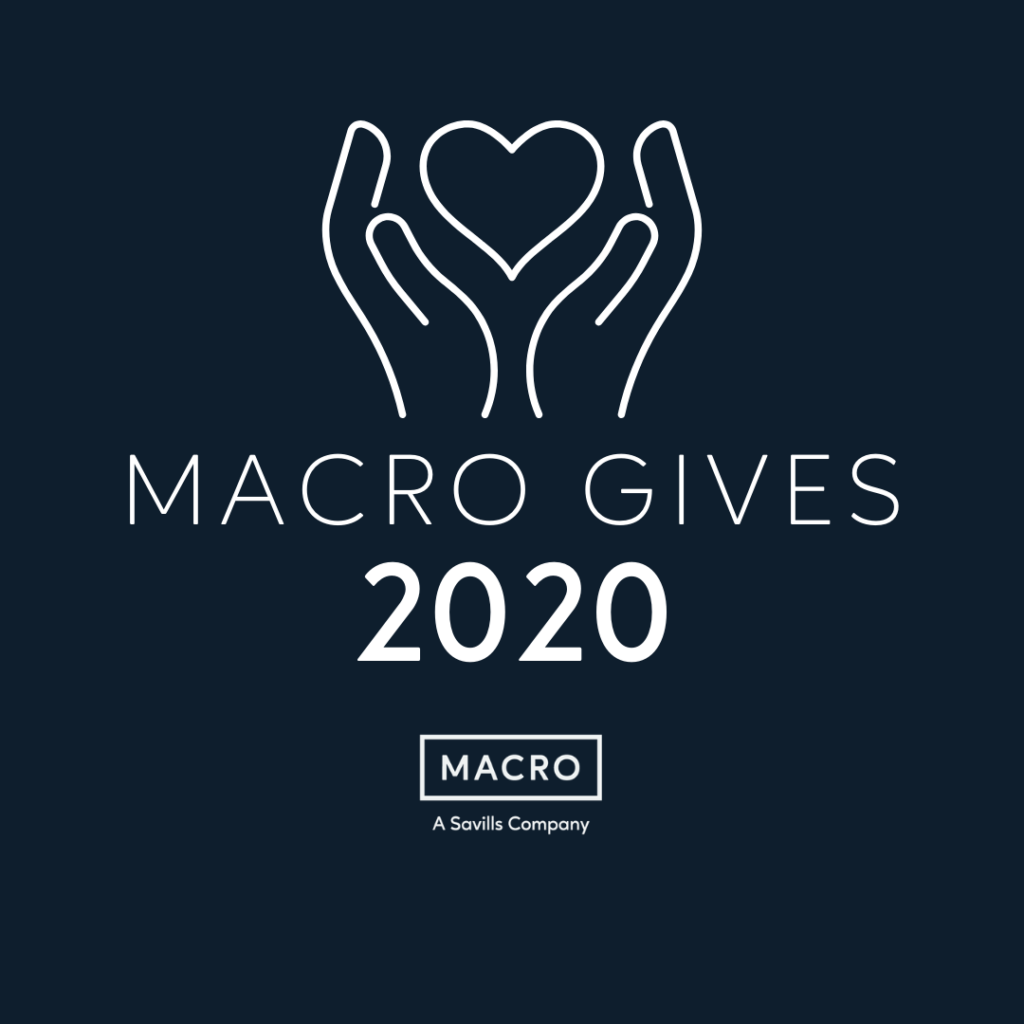 ---