Health and Wellness Benefits of Volunteering

While we are unable to come together as we have in years past for our traditional Volunteer Day, COVID's silver lining is that we now have an opportunity to participate in a full month of giving back!
Macro has compiled a comprehensive list of ways for our employees to volunteer in whatever way feels comfortable, no matter where we reside. The advantage of having a full month to participate in #MacroGives2020 is the numerous health benefits associated with volunteering.
The health and wellness benefits of volunteering are numerous and have been well-documented by researchers at the Mayo Clinic and the Harvard School of Medicine, among others. Many of us can relate to the "helper's high" that comes from taking time to give back and be of service to others in need. Here are three health benefits associated with volunteering which are motivating the Macro team during our #MacroGives2020 month of giving!
Decrease the Risk of Depression: 2020 has been a year. It has presented all of us with challenges, loss and fears about what the future might hold. As we approach the holidays, many of us will have to adjust our traditions in an effort to keep our families and loved ones safe. It is perfectly normal to feel a little down given everything going on in the world today. Volunteering and making an effort to give back to those less fortunate can help increase a sense of community and connectedness and gives us an opportunity to take stock in all that we have and all that we can be grateful for, even among the difficulties we face.
Reduce Stress Levels: Working from home, schooling from home, managing upside-down schedules, checking in on family and friends, caring for sick or aging loved ones in the current climate, and the uncertainty that surrounds this "new normal" – this is a stressful time to say the least! Research has shown that volunteering enhances our senses of belonging, meaning and appreciation. These feelings can reduce stress levels which can have a positive impact on health in a variety of ways, including lowering blood pressure, improving sleep and energy levels. Instead of setting aside just one day to volunteer, many of us are incorporating a few hours of service into our weekly routines to help manage the stress of the hectic weeks.
Reduce Feelings of Loneliness or Isolation: Whether we live in a home with 10 other people or have a place all to ourselves, missing old routines and the freedom to socialize and travel like we used to is totally normal, and may lead to increased feelings of loneliness and isolation at times. Making a plan to safely volunteer can help you connect either in person or virtually with others that share your interest in giving back. Throughout the month we are connecting with our Macro colleagues and finding a way to volunteer together in small groups (safely, of course!). Just remember, although feeling lonely at this time is completely normal and valid, we recognize we are a part of a Macro Family and are never alone!
2020 has been quite the roller coaster, but as a company we have taken every up and down in stride and have continued to find the silver linings and make the most of the situation. Although we will are socially distanced this year, we will be coming on November 25th – our traditional Volunteer Day – to share our experiences of giving back and how we made a difference in our communities, despite the challenges that 2020 has presented each of us.
Happy volunteering!
Ali Thayres
Project Manager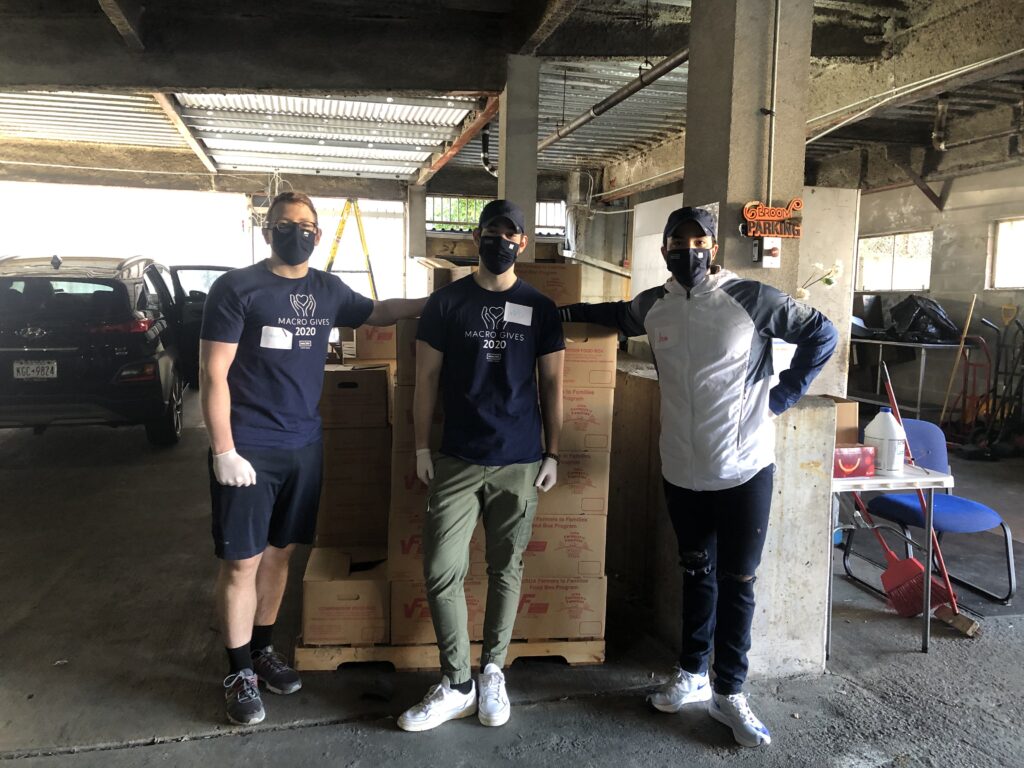 ---