Michael Glatt Interviewed as Featured Guest on Bridging the Gap Podcast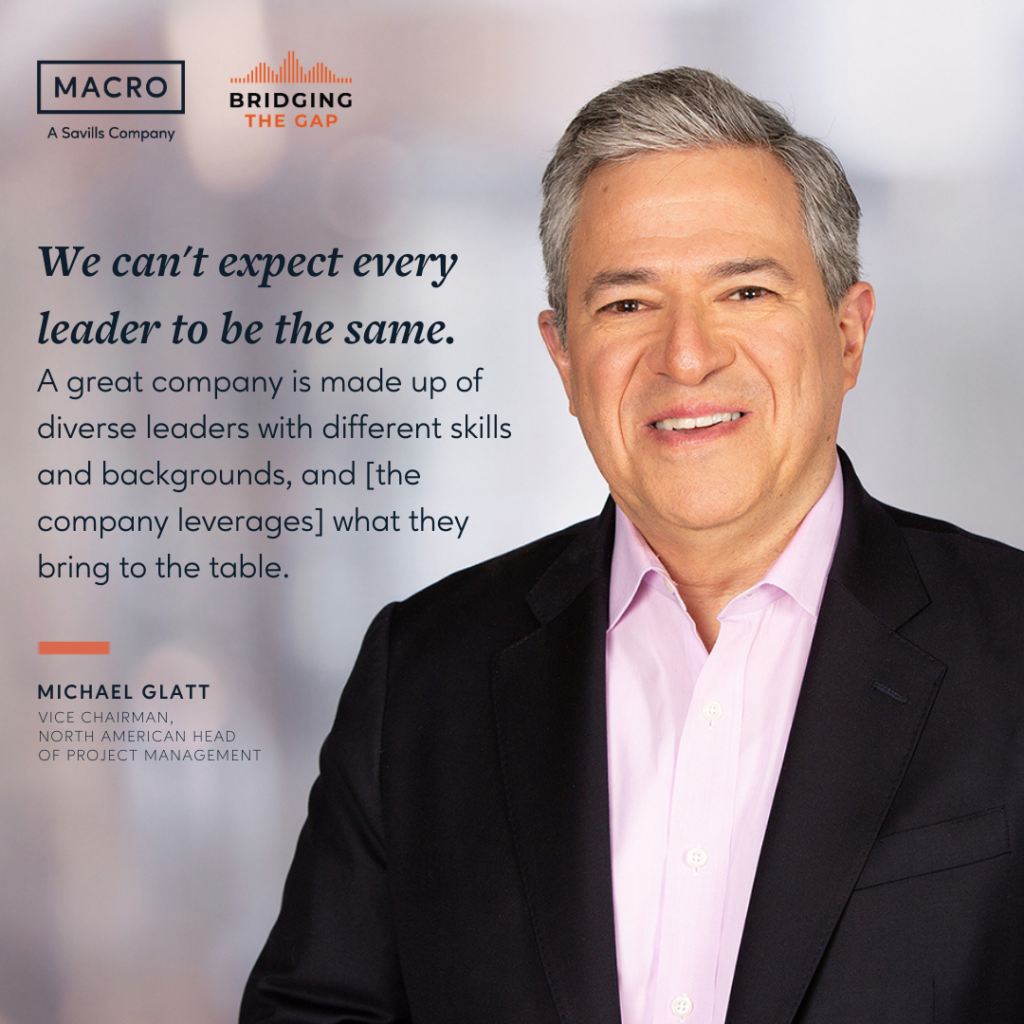 Michael Glatt, Vice Chairman, North American Head of Project Management, sat with Todd Weyandt, host of the award-winning Bridging the Gap Podcast, for a wide-ranging discussion on leadership during times of uncertainty, technology and innovation in construction, big data and the Internet of Things, and much more.
As the episode's featured guest, Michael shared his perspective from over 40 years in construction and real estate. Michael's engaging stories of his early career, as a third-generation business owner in New York City, are used to inform his management of capital projects and their teams today.
About Bridging the Gap: Voted "Best Construction Podcast" of 2020 by Construction Junkie, The Bridging the Gap Podcast is brought to you by Applied Software and gives voice to the incredible things happening in and around construction while championing the fact that this is a great industry to be in. Join the innovation adventure that spotlights MEP and the construction industry – advancements in technology, distinctive perspectives, the soft skills required for successful transformation, and stories about the problem-solving mindset that continues to shape this great industry and propel it forward.
---