Michael Glatt Explores Technology and Change in Construction on Builtcast Podcast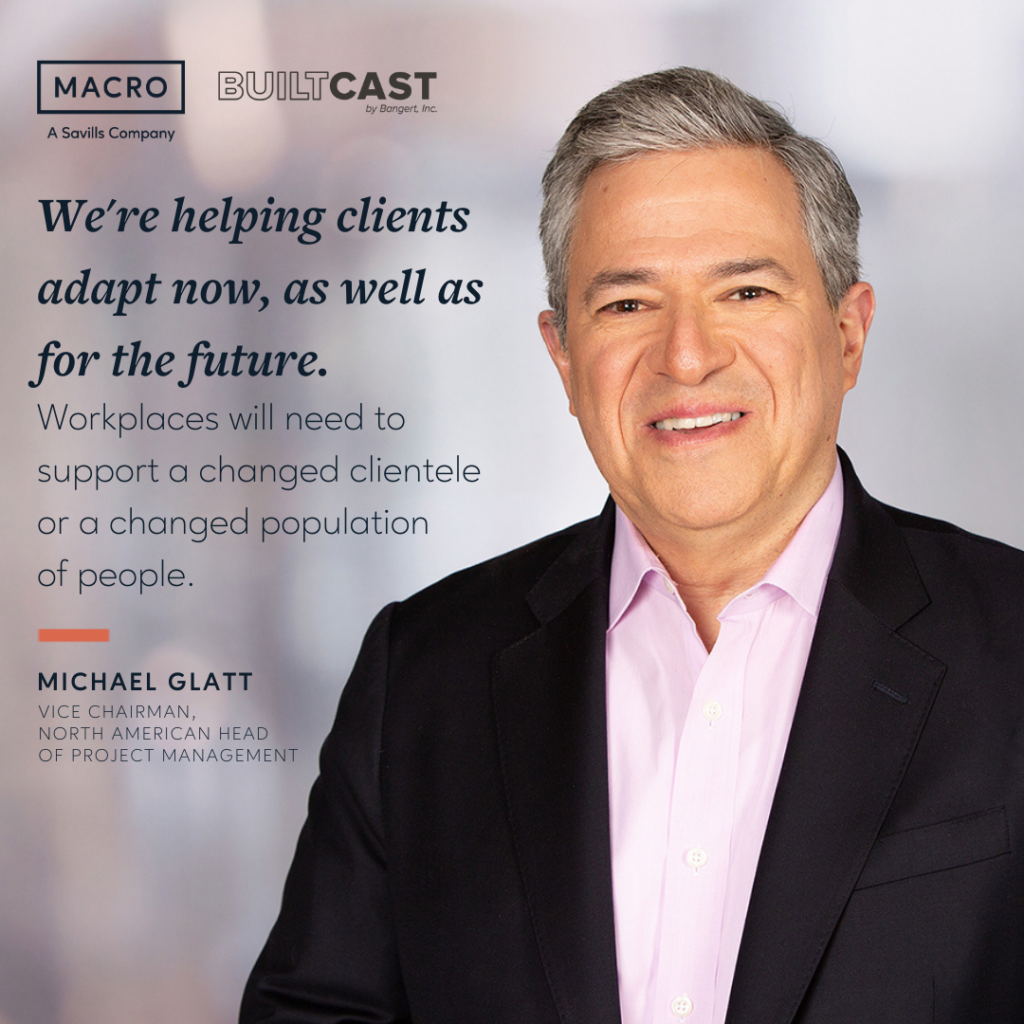 Michael Glatt, Vice Chairman, North American Head of Project Management, was the featured guest on the construction-focused Builtcast podcast, hosted by Bangert Inc.
In his conversation with hosts Kurt and Reid Bangert, Michael reflects on the personal and professional experiences that have shaped his leadership and mission. Michael also shares his thoughts on how construction and real estate companies of all sizes are adapting to change, not only in response to COVID-19 but as a result of key technological innovations and widespread adoption.
About Builtcast / Bangert Inc.: Builtcast is a podcast that explores growth, technology, and change in the construction industry. Each episode with highlights stories of companies and the technology that drive them. Since 1983, Bangert Inc. has implemented thousands of construction management software instances, imparting lasting change on operations, profitability, and lifestyles.
---