Emily Sobel Honored as a 2021 Woman of Influence by New York Business Journal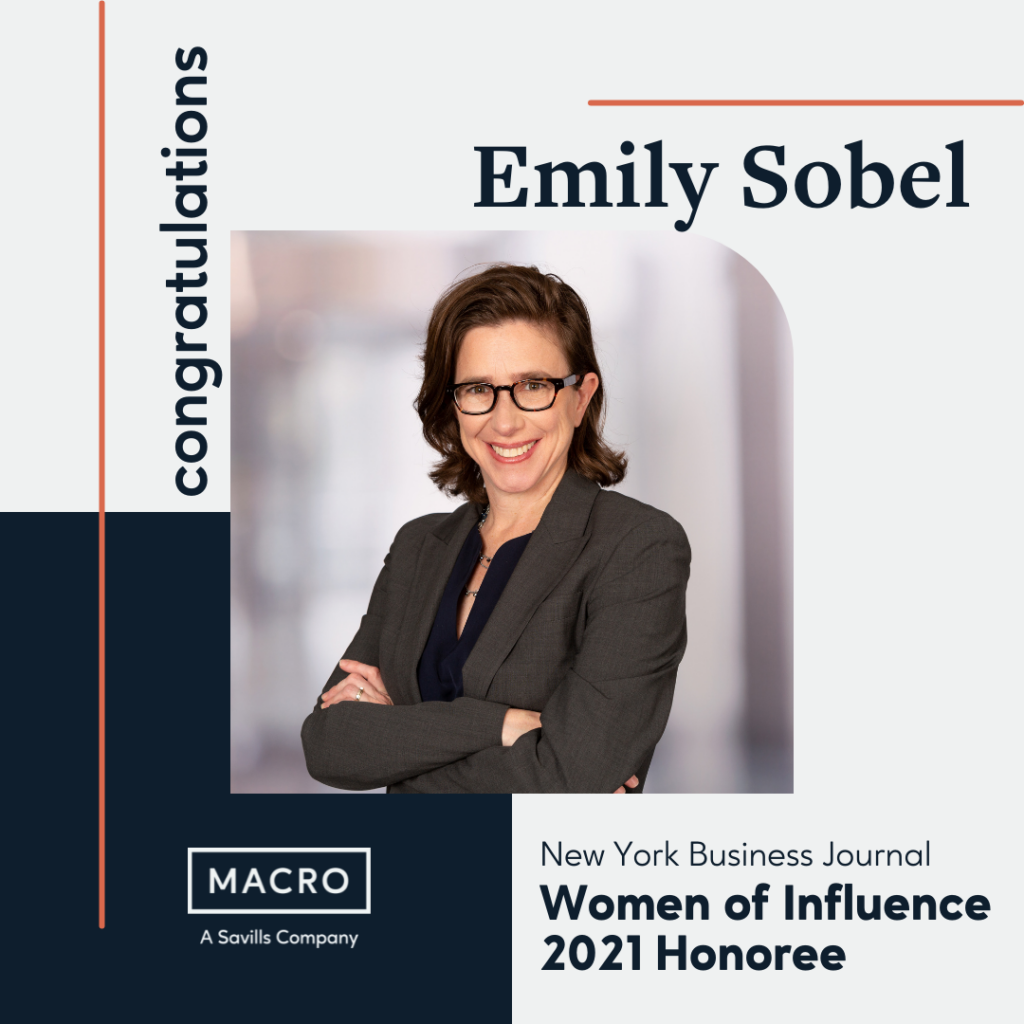 Emily Sobel, Executive Vice President, has been named a 2021 Woman of Influence by the New York Business Journal!
Emily is recognized among 10 executives who have made an impact both professionally and in their communities.
An immensely influential project executive and highly sought-after mentor, this recognition as a Woman of Influence is fitting. Amongst her clients, Emily demonstrates an understanding of their unique needs, and exceeds expectations with proven expertise and confident delivery. With her team, they have a kind, empathetic, and communicative leader to lean on and learn from.
Although 2020 inhibited much of the industry's philanthropic work, that did not stop Emily from demonstrating leadership to the company's annual volunteer initiative, called MacroGives. Beginning in 2013 as a single day of volunteering with a Philadelphia-based anti-hunger organization, MacroGives 2020 culminated in a full-month of sustained philanthropy and community service. On the front lines herself, Emily's selfless approach to the campaign inspired over 90% of Macro employees to volunteer over 227 hours across 7 states in support of 33 local and national nonprofit organizations.
Join us in congratulating Emily for this great honor!
---