Macro Begins Construction on City of Alexandria's Office Space Renovation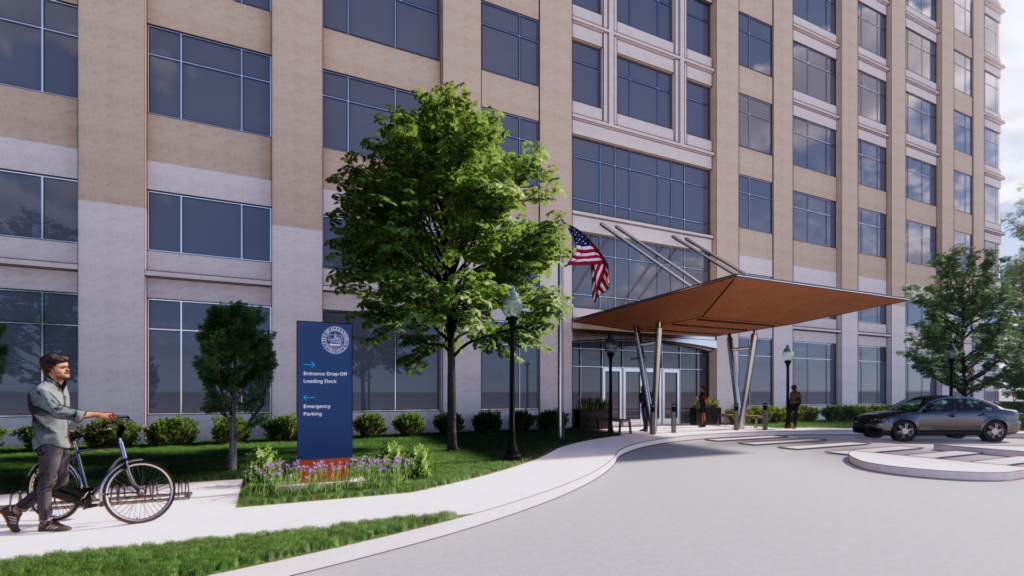 ALEXANDRIA, VA. (March 18, 2022) – Macro, A Savills Company, has begun construction at the City of Alexandria's office space at the Institute for Defense Analyses' (IDA) building at 4850 Mark Center Drive in Alexandria, Virginia. Macro is representing the landlord, IDA, as project manager on the buildout of the turnkey office space for the City of Alexandria.  
Executive Vice President Michael McLane is leading the project management team and its coordination amongst project partners, including ZGF Architects, LLP, KGD Architecture, James G. Davis Construction, and other third parties. The Macro project management team will oversee all phases of construction through to the City's anticipated occupancy in the first quarter of 2023.
"We're thrilled to be collaborating with IDA and the City of Alexandria on this important municipal project," said McLane. "With IDA in their new headquarters, and multiple city Departments moving under one roof, the offices now under construction will enable Alexandria's essential services to continue and its employees to operate within a newly renovated workspace. This project would not be at this stage without the long-standing relationships of Savills' brokerage team and the vision to see the property's next phase of occupancy by the City."
The 269,922-square-foot renovation and refurbishment project, which commenced with demolition in early February, is the culmination of Savills' previous representation on multiple leases for IDA and the City of Alexandria.
In 2016, Savills helped IDA acquire a site and structured a new, 373,000-square-foot build-to-suit headquarters building in Alexandria, Virginia at the Potomac Yards Metro Station. . This acquisition triggered the need to vacate their existing headquarters at 4850 Mark Center Drive, which was not yet on the market. Savills President David Lipson, Vice Chairman Arthur Greenberg and Managing Director Bie Chu Lee represented IDA throughout the transaction, helping to secure the development site in the burgeoning mixed-use community and announced the groundbreaking in 2019. IDA celebrated the ribbon-cutting at their new workplace on January 25, 2022.
The contracted joint project includes buildout and the City of Alexandria's lease of 4850 Mark Center Drive, which will enable the consolidation of multiple City-leased facilities across Alexandria.
Savills Corporate Managing Director David Cornbrooks, Executive Managing Director Timothy Foley and Executive Managing Director Wendy Feldman Block represented the City in negotiations for the long-term lease and the Savills team of David Lipson, Art Greenberg and Bie Chu Lee represented IDA. The 15-year lease transaction enables the City's Department of Community and Human Services (DCHS), the Virginia Department of Health (VDH) and Neighborhood Health to co-locate and consolidate its operations into a single building.
---