Cladding Nearly Finished at Jefferson Specialty Care Pavilion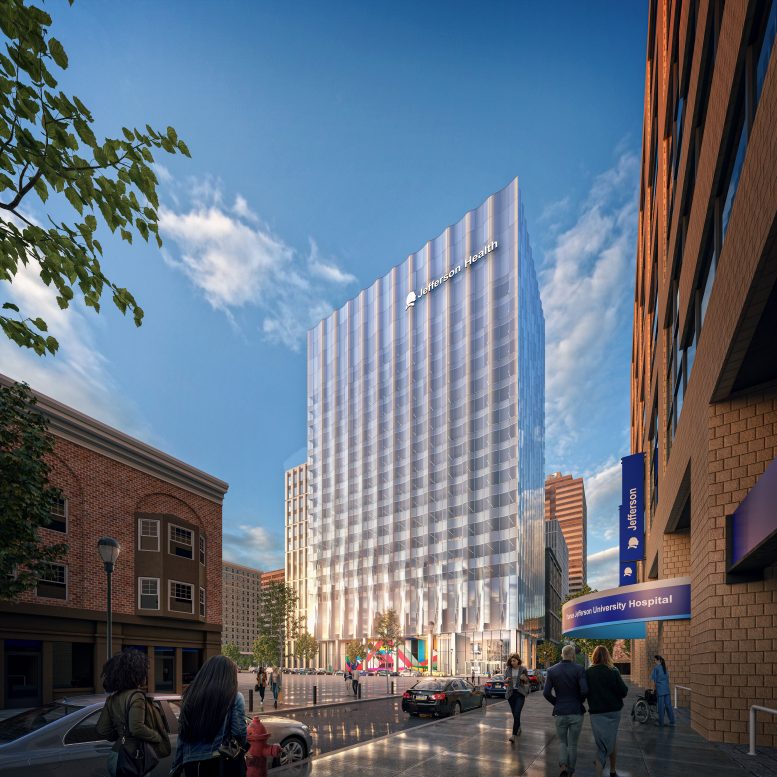 The cladding is nearly finished at the 462,000-square-foot Jefferson Specialty Care Pavilion at 1101 Chestnut Street in Market East, Center City, Philadelphia. Rising 364 feet and 23 stories (19 storied excluding mechanical floors), the development represents the single largest real estate investment in nearly 200-year history of Jefferson Health. The state-of-the-art Jefferson Specialty Care Pavilion will feature 300 examination rooms, as well as 58 infusion chairs, ten operating rooms, six endoscopy rooms, imaging and lab services, a pharmacy, and more, as well as a 300 car below-grade parking structure.
The project will be turned over to Jefferson in June of 2023 for them to complete the clinical space improvements with an expected opening in April of 2024.
Macro is proud to provide our client, National Real Estate Development, with Owner's Representation and Development Management services. The project team consists of Ennead Architects and Stantec (designers), NRED (developers), and LF Driscoll and Hunter Roberts Construction Group (contractors).
Read more about the construction progress and view recent photos from Philly YIMBY.
---