Due Diligence: Getting to Know Amelia Mayberry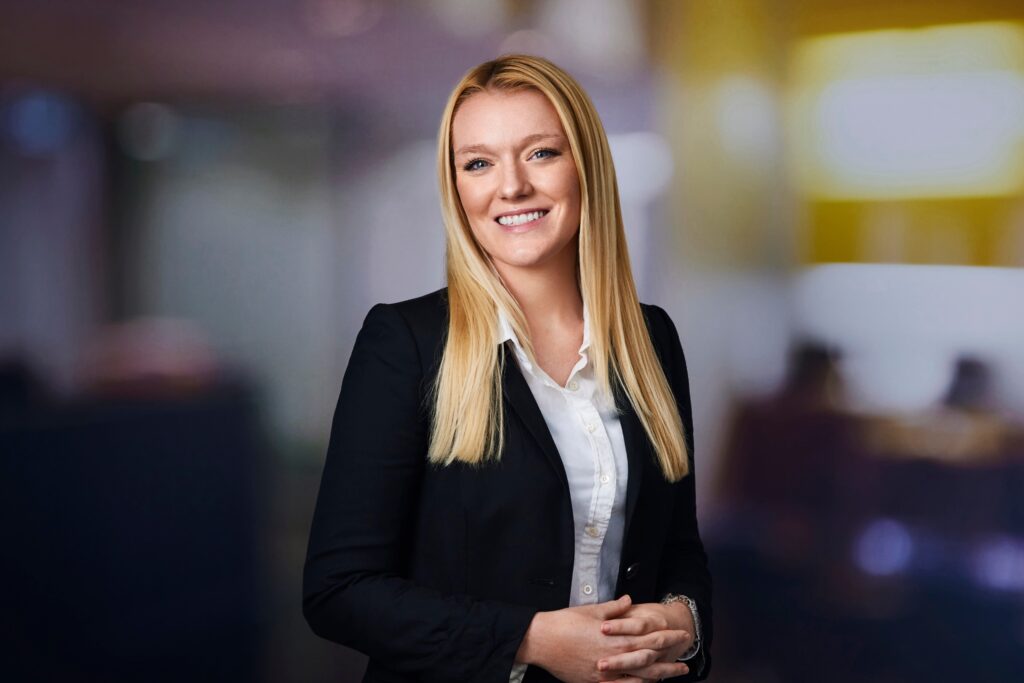 We're thrilled to share the next spotlight in our "Due Diligence: Getting To Know…" series: Project Manager Amelia Mayberry in Los Angeles!
Macro: Tell us a little about yourself, Amelia.
Amelia: I am originally from Los Angeles and lived abroad—I studied International Business and Economics at The American University of Paris—during my university years. I returned to Los Angeles after graduation looking for a sunnier climate. Professionally, I have worked for a law firm managing their digitalization efforts (they're now paperless!), an AV company designing a theme park's AV system, and a project manager at a local design-build GC. I am currently a project manager working on one of Macro's national construction management accounts.
Macro: What do you love most about your work?
Amelia: I love working with project teams to resolve the inevitable kinks that come up during construction, and helping identify solutions for our clients sometimes before they knew there were any concerns. It is extremely gratifying to problem solve and keep projects moving along to completion.
Macro: What is your favorite part of the project life cycle?
Amelia: I come from a General Contractor background, so I enjoy construction kick-off and watching an empty space come to life!
Macro: What is one thing you couldn't make it through the day without?
Amelia: It is hard to narrow down to one thing, but definitely to-do lists and water. When working on multiple projects, to-do lists keep my brain from spinning with the range of low and high priority open items we are tracking, and water keeps me from losing my voice during all of our daily Zoom meetings.
Macro: What hard and soft skills do you lean on most in your day-to-day work?
Amelia: My technical knowledge is used during every project phase. From reviewing drawings for scope and misses, to suggesting possible solutions to field problems, in my work it is critical to have understanding of how spaces are built and what is needed to get the job completed. Communication is one of the most important aspects of our jobs. It is not just what you say, but also how you say it. Every client has a different level of construction knowledge, and taking a one-size-fits-all approach will not set their project up for success. We also would not be able to do our jobs without the wonderful vendors we work with. Understanding each stakeholders needs and priorities allow me to build strong relationships.
Macro: What surprises people about your job?
Amelia: As a woman, many people are surprised when I tell them that I work in the construction industry. The perception, of course, is that this is a male-dominated field. One of the things I love about working at Macro is that it we stand out among our competitors and peers for our inclusivity: everyone is welcome and everyone can thrive.
Macro: If you could give one piece of advice to a young professional, what would it be?
Amelia: Develop your work ethic and willingness to receive feedback and implement it. No one starts out as an expert in their field. The best way to grow is to listen to feedback and take each improvement as a win!
Macro: Describe yourself in 5 words or less.
Amelia: Caring, curious, resilient, organized, hard-working.
---