Due Diligence: Getting to Know Rebekah Palmer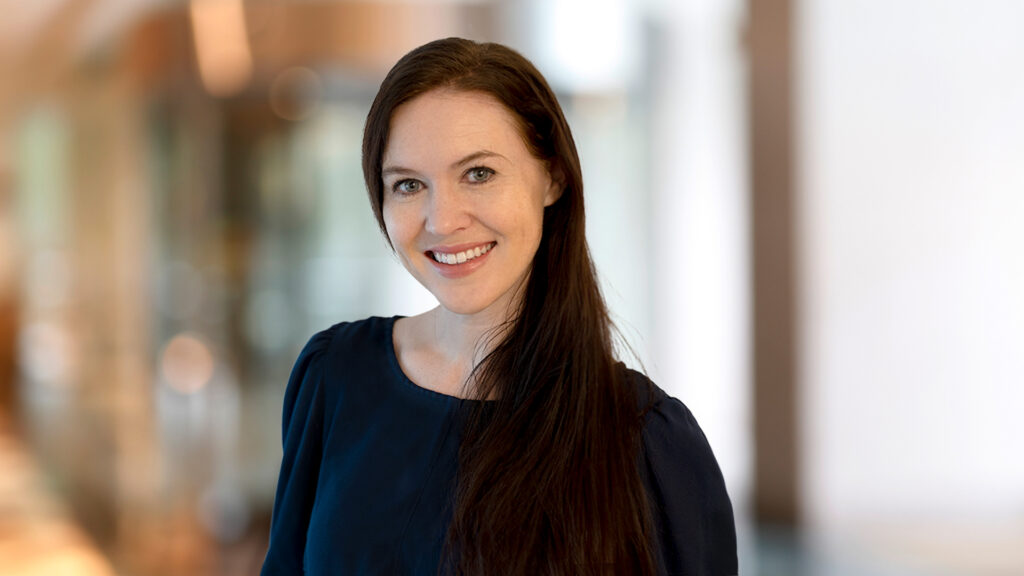 We're thrilled to share the next spotlight in our "Due Diligence: Getting To Know…" series: Associate Director Rebekah Palmer in New York!
Macro: Tell us a little about yourself, Rebekah.
Rebekah: I have primarily worked in real estate development, however my formal training/education was in interior architecture (BFA) and urban planning (MSc). I am a new mother (nobody warned me how fun this is!) and have taken it upon myself to attempt to influence the little guy on the most important aspects of culture. Think music (Jimi Hendrix, Foo Fighters, Bomba Estéreo), NBA (Hawks, Warriors), and books (so many books). It's too early to tell but I think he's developing good taste.
Macro: What do you love most about your work?
Rebekah: The people. It is a privilege to work with smart teams who care about putting out their best work every day.
Macro: What is your favorite part of the project life cycle?
Rebekah: Unpopular opinion – I love the early phases. I know most people get into this field because they like the construction phase, but I've always had a soft spot for the early stuff. I enjoy working on acquisitions/due diligence and feasibility. The design phase is equally inspiring. I think this is because I am an analytical thinker and realize that a lot of the decisions that are made early have a huge impact on construction and operations down the line.
Macro: What is one thing you couldn't make it through the day without?
Rebekah: My digital and physical notebooks.
Macro: What are your tried-and-true "work hacks"?
Rebekah: Getting outside to walk or run – there's a lot of interesting information out there about how your brain functions when your body is in movement and/or in nature. Sometimes I'm really intentional about directing my thoughts while I'm out. Other times solutions just arrive when I'm at the gym in the evening. I find that I am far more productive when active.
Macro: If you could give one piece of advice to a young professional, what would it be?
Rebekah: Be open – seek out conversations with anyone who seems to be doing work that is interesting to you. Realize that you can learn just as much from a bad experience as a good one. Learn to manage up. Read, read, read.
---