Due Diligence: Getting to Know Nadine Moussa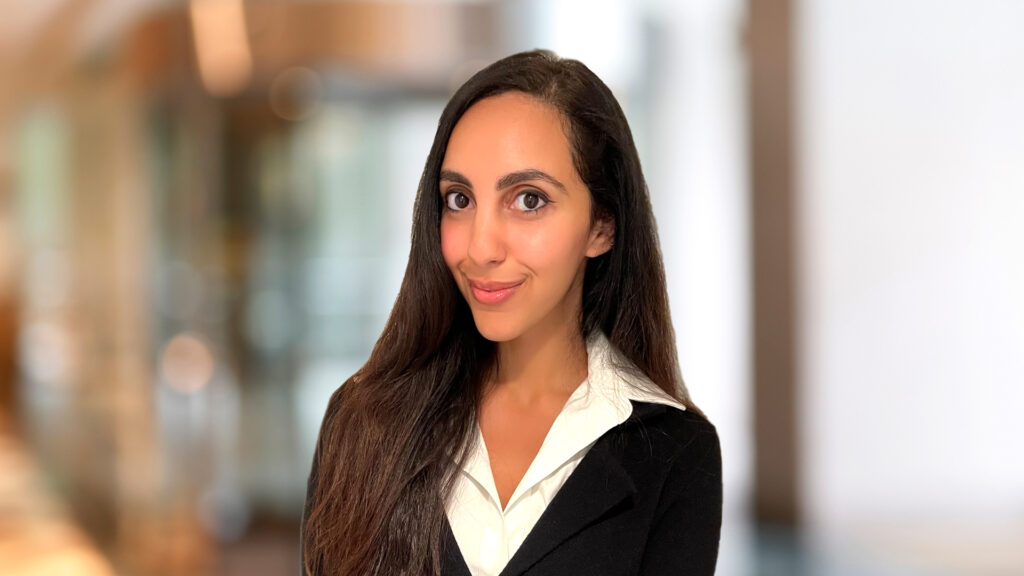 Our next "Due Diligence: Getting To Know…" employee spotlight is on: Senior Associate Nadine Moussa in New York.
Macro: Tell us a bit about yourself, Nadine.
Nadine: I studied information systems and operations management at Suffolk University in Boston. Since graduating, I have worked in the real estate/consulting industry as a residential property manager and operations project manager. I joined the Macro team in February 2022. Outside of work, I enjoy watching soccer and am a big Liverpool fan!
Macro: What do you love most about your work?
Nadine: I love the strong organizational culture at Macro. All of my team mates are incredibly supportive and engaging. I feel like the responsibilities I own on our projects have a real impact on the overall success of our team and for our clients. Every day I am challenged, and every day there is an opportunity to learn, which definitely has contributed to new skills and deeper appreciation for our work.
Macro: What is your favorite part of the project life cycle?
Nadine: I am fortunate to have worked on a few very different project types, for very different clients, with very different end users. My favorite phase is always construction implementation, since this is when a project's planning and conceptual work comes to life!
Macro: What are your tried-and-true "work hacks?"
Nadine: Apps and technology aside, I find that making a handwritten to-do list at the start of my day is very helpful to completing—and prioritizing!—action items and follow-ups.
Macro: What hard and soft skills do you lean on in your day-to-day?
Nadine: I use my Excel skills to tackle important cost and budget management and analytical tasks. I have leaned on many of our team's Excel "power users", and I am constantly looking to improve so that I can become a resource to others. I also find that having strong communication skills nurtures relationships, ensures understanding, and fosters trust internally and externally.
Macro: What surprises people about your job?
Nadine: People are often surprised at the length of time for some of my projects. They always seem to notice when there is a major new development on a construction site, but they rarely consider the complex and coordinated efforts to get to that point. It's not unusual to be engaged for months, if not years, at a time and over many different phases of a project. In many cases, the project management team is on board before any shovels hit the dirt.
Macro: If you could give one piece of advice to a young professional, what would it be?
Nadine: Focus on finding something you enjoy doing—and work hard to improve at it every day!
Macro: Describe yourself in 5 words or less.
Nadine: "I'm determined, creative, and reliable!"
---